The 2020 models from Trek and Salsa are arriving. 2018/19 Salsa and Rocky Mountains are priced to move! Call for best pricing and updated stock
2020 Trek Marlin 5 in teal. Volt green and matte black also available
2020 Trek X-Caliber 8 in Black.
2020 TREK Farley 5  Fat Bike $2199.99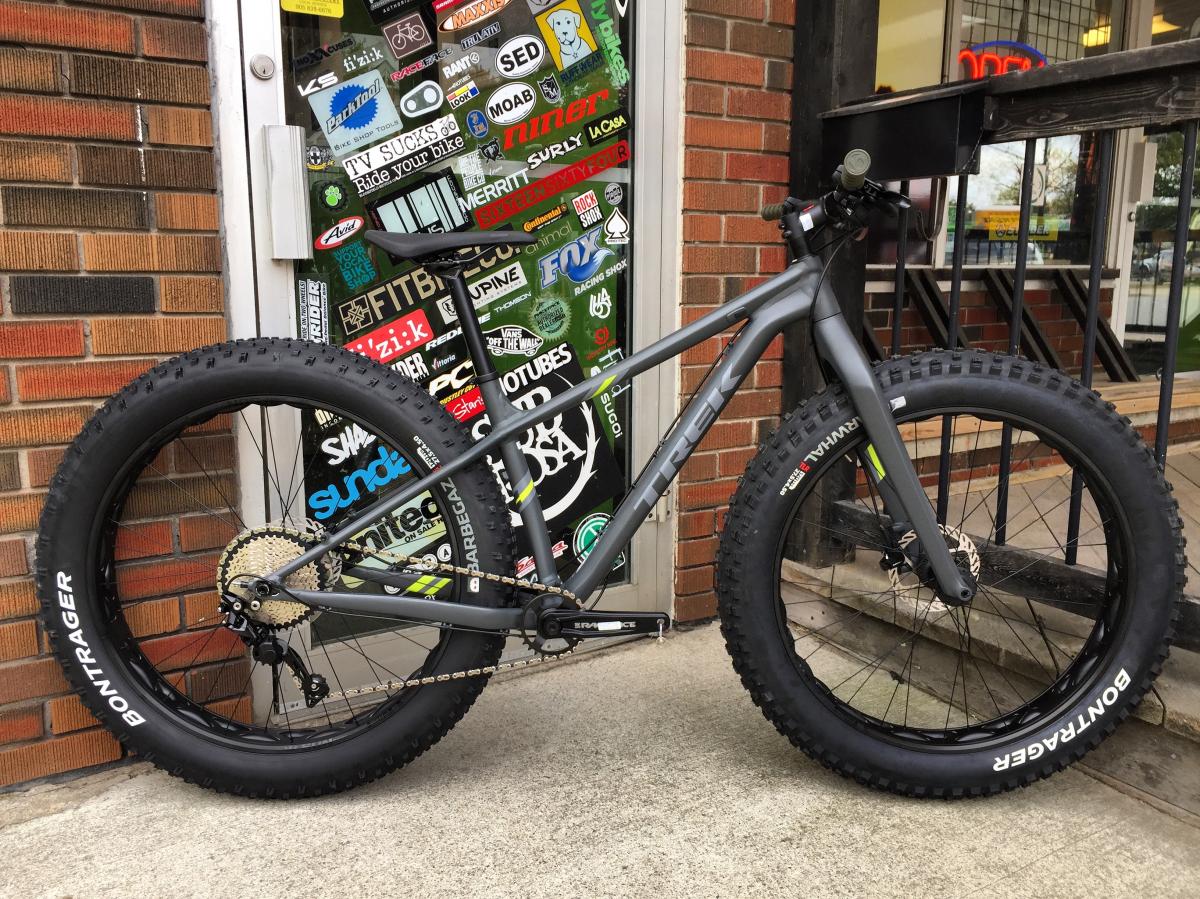 2019 TREK Stache 7 29+  $3199.99 
FEATURING MOUNTAIN BIKES FROM ROCKY MOUNTAIN and SALSA

Timberjack GX1 27.5+
SINGLETRACK / BIKEPACKING / OFF-ROAD EXPLORATION
Timberjack is Salsa's aluminum hardtail mountain bike that's equally at home pushing the limits on singletrack or bikepacking to places you've yet to discover.  Timberjack features fast-handling geometry, and clearance for either 29" or 27.5+ wheels and tires. Super short chainstays aid in nimble scrambling; up, down, and in and out of turns. Alternator Dropouts facilitate diverse drivetrain setups and emergency 'just gotta get back to the trailhead' gearing.
Easy-to-get-to-know, multi-talented, and always eager, Timberjack has all the qualities you're looking for in a trail ripping pal.
Timberjack GX1 27.5+ charcoal and silver     sold
Timberjack NX1 29 blue   SALE $1379  

Cutthroat Apex 1 orange / red / black    sold
Fargo gx matte cream    one left SALE $2299.99
Also the Salsa Woodsmoke, Bucksaw, Pony Rustler, Horsethief, Spearfish, El Mariachi, Deadwood, Fargo & Cutthroat
Rocky Mountain Suzi Q, Thunderbolt, Instinct, Element, Vertex, Pipeline, Fusion, Soul, Sherpa, Blizzard & Altitude
2017 Rocky Mountain Fusion complete line in stock. 910, 920, 930, 940  - from $769
2017 Rocky Mountain Growler 740 27.5+  - $1499

Surly Karate Monkey, Krampus, Troll, Ogre, Ice Cream Truck, Moonlander, Wednesday & Instigator
All Prices are subject to HST
Prices can change over time, Contact for up to date info.